Park Royal Center Continues to Add Retailers and Tenants Amid Rapid Revenue Growth
Park Royal Shopping Centre in West Vancouver, B.C. opened in the fall of 1950 as Canada's first department store anchored the shopping centre and today it continues to evolve with new retailers coming on board and an impressive residential development underway as well on its site.
Park Royal, owned by Larco Investments Ltd., was ranked as the 15th top producing mall in the country in the Canadian Shopping Centre Study 2018 by the Retail Council of Canada. The study said the mall's sales per square foot was at $914 which was a 4.58 per cent hike from 2017 at $874.
The mall is just under 1.5 million square feet with more than 225 shops, restaurants and services.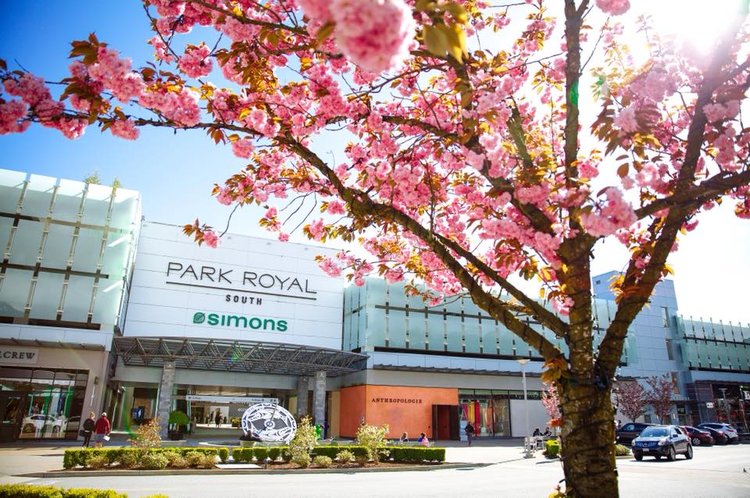 "We have something for everyone here," said Shanon Thornley, Senior Director, Retail Leasing for Park Royal. "Usually when people think of shopping malls, they think fashion and maybe some anchors. We really have everything. From unique fashion, such as BC's only Simons department store to electronics, grocery & dining. We even have yoga, fitness and now entertainment too!"
"Sales are just over $1,000 a square foot right now. Our current occupancy is 99 per cent."
Park Royal is located at the foot of the Lions Gate Bridge connecting it to downtown Vancouver.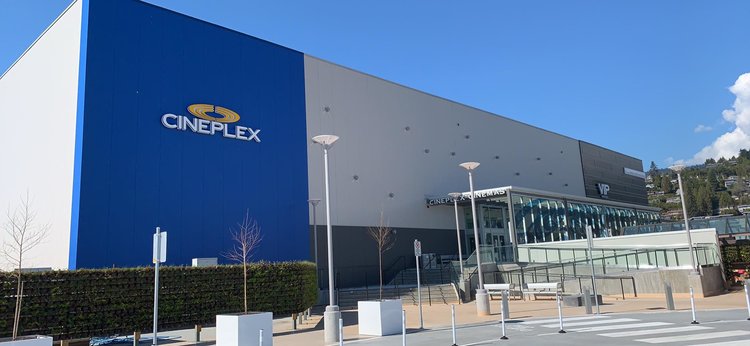 The key to successful shopping centres is their mix of offerings and their ability to constantly change and add new retailers. The biggest news for Park Royal is the addition of Cineplex which features 11 auditoriums, including four VIP Cinemas, with about 1,200 seats and a variety of movie­ going experiences including all recliner seats, UltraAVX™ and D-BOX. Exclusive to Cineplex, VIP Cinemas is an adults-only movie-going experience where guests can kick back, relax and have their food and beverage orders delivered right to their luxury recliners.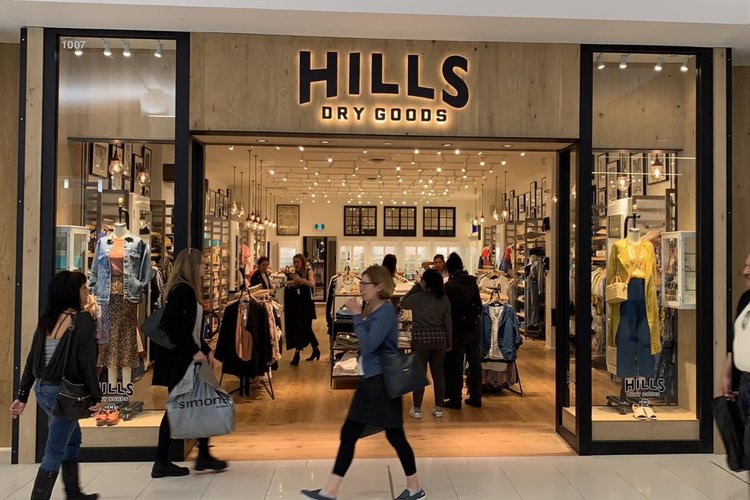 New retailers in the past year have included Vancouver-based Hills Dry Goods, a Lululemon men's store, PetSmart, and a third Starbucks location. Taiwaneese women's fashion brand Douchanglee opened last year, as well as The Shoe Company which expanded and relocated.
New retailers opening this year include Bailey Nelson, Chatime, Skinfolio, and Bushi by Jinya. As well, store relocations and expansions are planned for Roots, Tommy Bahama and SoftMoc.
"Those are the tenants that are under construction or are going to be coming soon. The other ones we can't announce yet. There's other exciting retailers we're working with that will be announced soon," said Thornley.
Since 2013, Park Royal has been expanded by about 370,000 square feet which included a new Village Main Street, a new fashion wing anchored by Simons, a new food court and now the Cineplex.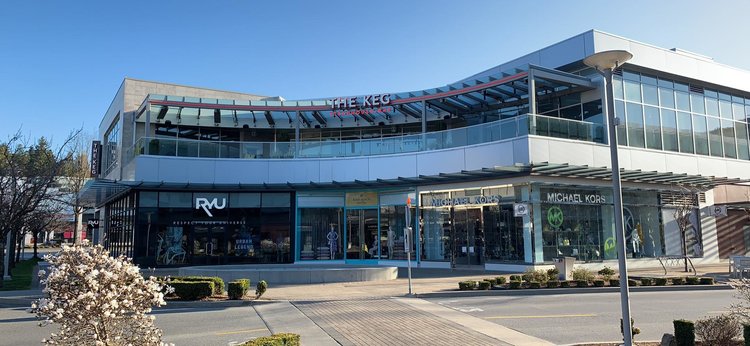 Thornley said the company has invested $150 million in creating a new retail environment and upgrading Park Royal South and North.
"We're looking to build on our solid fashion mix and expand our experiential uses," she said. "The trends are about entertainment and experiential, such as adding more restaurants. Ninety-per cent of Millennials shop bricks and mortar. But for them to choose your location, you need to give them more reasons to come and have an experience while they're doing their in-store shopping. Therefore, we are always considering new ways to add to the experience at Park Royal."
Construction of Gateway Residences Park Royal has begun, and it will include more than 200 rental residential units, 29,000 square feet of commercial, daycare and public plaza located at the corner of Taylor Way and Marine Drive. It will open in the spring of 2021.
"It's incorporated right into the current footprint of Park Royal. It's taking the space that was formerly a standalone White Spot restaurant. The White Spot restaurant resided at the corner of Marine Drive and Taylor Way from 1955 until 2014 when it was moved just a little ways west," said Thornley.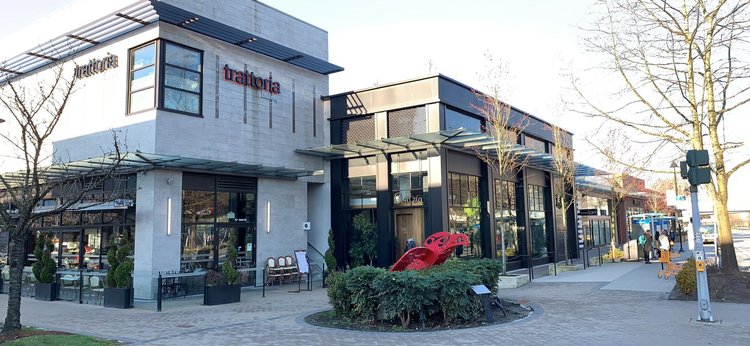 According to Park Royal's website, the shopping centre was conceived in the late 1940's by British Pacific Properties (BPP), a company owned by the Guinness family, best known for their world-famous Guinness beer brewed in Britain and Ireland. "As a matter of fact, the origin of the name 'Park Royal' is related to a Guinness brewery.  At the time the shopping centre was being built, the then head of the Guinness family, the Earl of lveagh, suggested the name because the British brewery was located in the 'Park Royal' District of London," it says.
"Prior to Park Royal being conceived, BPP constructed the Lions Gate Bridge in the 1930's in order to link their large real estate holdings on the North Shore to the Vancouver mainland. This opened up residential development across the North Shore through the 1940's, the need to provide the community with stores and services became apparent and the vision of Park Royal was born."
This first phase of Park Royal included Woodward's department store, a Woodward's food store and 25 other stores and services. The total project was 120,000 square feet built on 11.5 acres for a cost of $1.5 million.
The Village at Park Royal, an exclusively open-air shopping area, opened in September 2004. Building on the success of The Village, Park Royal embarked on an expansion of this unique outdoor environment to the east and completed its newest outdoor village retail expansion in 2014, says the shopping centre.
In October of 2015, a renovation and redevelopment of all of Park Royal South was completed with the opening of La Maison Simons as its newest anchor. In 2016, Park Royal North underwent an entire change, introducing a new Loblaws City Market as well as Steve Nash Sports Club, a new BC Liquor Store and Saks OFF 5TH which was completed in late 2017.
Mario Toneguzzi, based in Calgary has 37 years of experience as a daily newspaper writer, columnist and editor. He worked for 35 years at the Calgary Herald covering sports, crime, politics, health, city and breaking news, and business. For 12 years as a business writer, his main beats were commercial and residential real estate, retail, small business and general economic news. He nows works on his own as a freelance writer and consultant in communications and media relations/training. Email: mdtoneguzzi@gmail.com.